Residential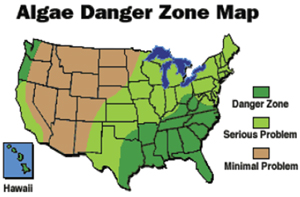 As you can see here in Pennsylvania, Algae is a serious problem. It not only ruins the appearance of your home, but it can also cause severe damage resulting in costly repairs. One of the most commonly affected areas by airborne algae is roofs. It is estimated that
 80% of all roof replacements are caused by premature failure due to algae, or also known as Gloeocapsa Magma
. Your roof is not the only area of your home however that can be affected by algae, siding, concrete, brick, and gutters are all vulnerable to the affects of algae. Fortunately, you no longer have to live with those unsightly marks and potential threat of damage, because we here at Precision Power Washing, are the solution.

Servicing : Condos/Apartments/Communities, Low Pressure Roof Cleaning, Decks, Fences, Awnings, Vinyl and Aluminum Siding, Gutters/Soffit/Fascia, Brick, Concrete, Graffiti Removal, Mold/Mildew Removal, Paint Stripping/Site Prep, Boats, Real Estate Pre-Sale Clean Up, Concrete & Wood Sealing/Staining & More !
Homes

Don't let dirt, grime, mold & mildew ruin your home's curb appeal & your health! We can safely, effectively and AFFORDABLY remove these unsightly coverings using our LOW PRESSURE House Washing Method. Our combination of the proper biodegradable detergents, HOT water and soft rinsing will have your home looking clean, fresh and inviting in no time - with no risk of damage to your home!
STONE - BRICK - ALUMINUM - VINYL - STUCCO - DRYVIT
Gallery
Concrete
Nothing says "NEW" like freshly cleaned concrete or masonry!
Our HOT Water Cleaning cuts through the buildup of dirt, grime, mold, mildew, oil, and rust that makes your home's exterior surfaces look unnecessarily old, faded or discolored. The sparkling clean results will amaze you! 




Gallery


Service is ideal for

• Driveways
• Porches
• Sidewalks
• Patios
• Walkways



• Pools
• Stonework
• Brick
• Retaining Walls & More!
Roofs
Is your roof dark, stained, or streaky?
 Your home may be the victim of an airborne algae, 
Gloeocapsa Magma
, that feeds on limestone, a major part of the composition of your roofing shingle. If left untouched this algae spreads over time and eventually deteriorates the shingles causing granular loss and shortening the life of your roof. It is estimated that 
80% of all roof replacements 
are caused by premature failure due to Gloeocapsa Magma. 
For a fraction of the cost of roof replacement
, our
Low Pressure
 Roof Cleaning method safely removes the algae buildup that causes this unsightly discoloration and brings back the original color of your shingles. 

Wooden Structures
Decks, Fences, Arbors, Gazebos etc.
When your outdoor wooden structures are exposed to the elements constantly, they're bound to turn gray and begin to bleach from mold and mildew buildup as well as the sun. This exposure can lead to warping, rotting, and cupping transforming what once was beautiful into an eyesore. Here at Precision Cleans, we are Restoration Specialists who can restore the original luster and beauty of your structure.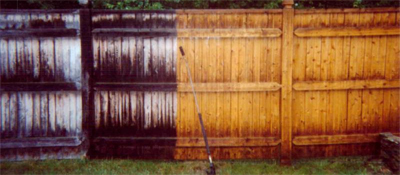 Gallery


We Restore
Service Options

• Decks
• Playgrounds
• Fences
• Gazebos / Arbors & more !



• Wood Sealing
• Wood Stripping
• Wood Cleaning
• Wood Staining

Restore the natural beauty of fence surrounding your home.
Pressure washing enables protective finishes to penetrate and adhere to the lumber much more effectively.
Masonry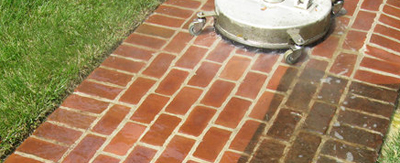 Gallery
Masonry refers to buildings and structures made from individual units laid in and bound together by mortar. The inevitable grime and dirt sometimes even moss can cause discoloration and potentially damage your structure.
We have the solution, get a free estimate today.